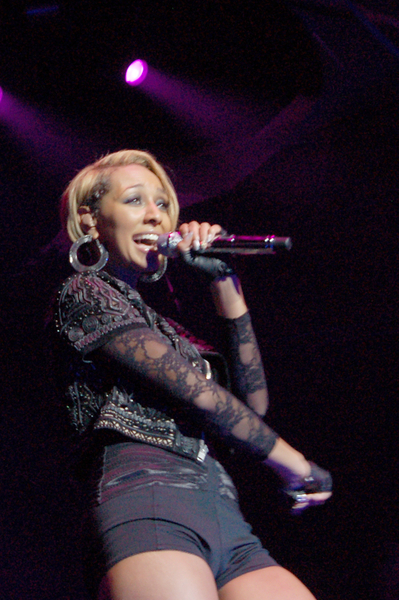 Keri Hilson was attacked at her performance in Paris. She was in the middle of performing her last song, when a fan ran on stage and grabbed her. Security quickly interfered before the guy took her anywhere. I'm really not sure how far he expected to get or quite frankly I'm not sure where he expected to take her. In the midst of security taking down the crazy fan, they unfortunately hit Keri.
minutes after Keri tweeted:
RT @EmmaHollyFierce: Psycho guy tried to kiss Keri OMG!!!!! <<–no, his intentions were good! But I was def caught off guard.

To the guy who ran on stage & stole a kiss, I LOVE YOU TOO. Didn't appreciate how u were handled. But next time, enjoy from the audience

I just learned that dude jumped from the 2nd story balcony for the task…ok, so maybe he was a lil crazy! Just jokes. I love my fans, yo!!!
When I watched that video I was scared for her. Hey Keri, please have more security around the stage. You don't want that to happen to you again.