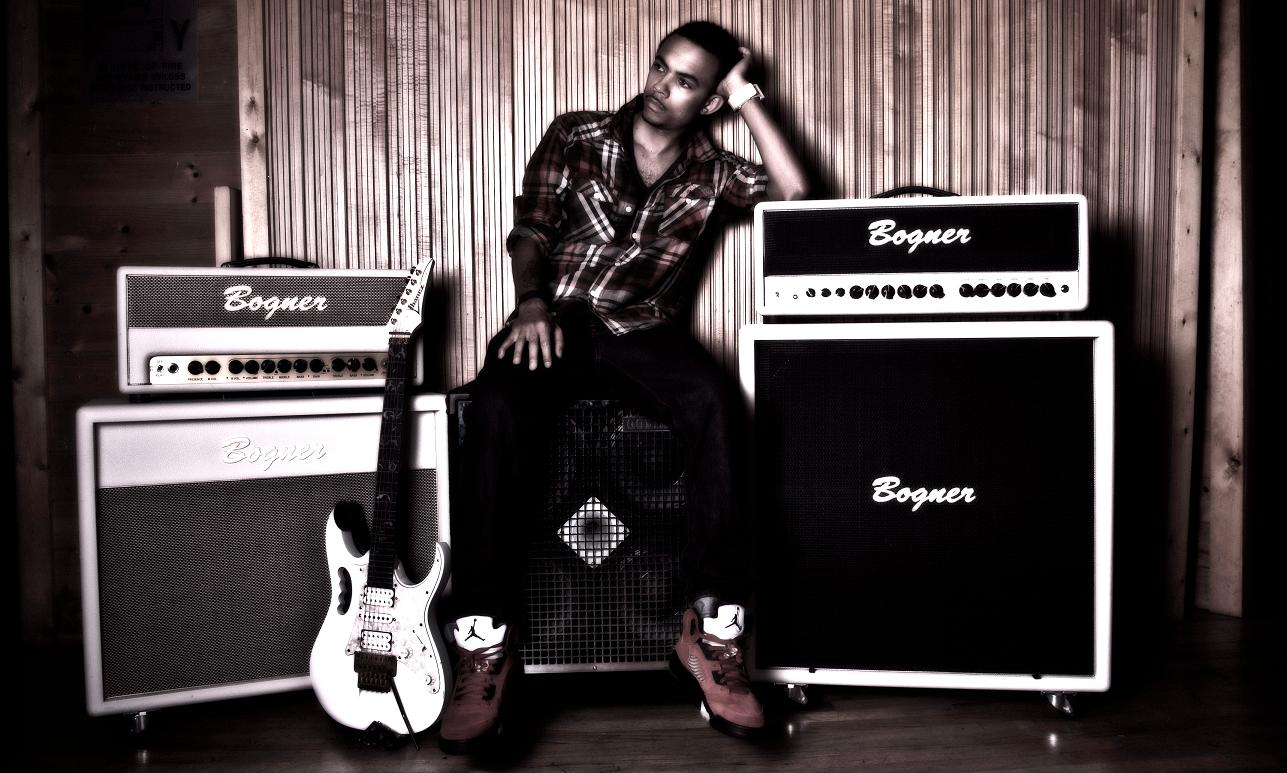 Harlem born rapper Esso has been putting in work in the independent hip hop world for some years now. He started writing poems and rhymes at the age of 12, but it wasn't until his hopes of becoming a professional baseball player fizzled that he began to take music seriously. Following the advice of a friend, while working in his studio, Esso taught himself how to record and mix on Pro Tools and has been making steady progress ever since, including several mix tapes and albums as well as Y and I Music, his independent label. On his current single, \"Summertime Fly\" Esso teams up with Chase Kennedy to bring a classic summer tune to bump in your ride with the windows down and the sound system up while on your way to the beach or a BBQ.
On the single, Kennedy goes from hype man to vocalist and showcases his talent as a singer. An Indiana native, Kennedy says he wanted to give people from his hometown something to be proud of musically. More of a visual artist until this point he declares, "Music is a manifestation of my art."  Just as many entertainers transcend genres within the industry and express their artistic abilities in many different ways, Chase Kennedy doesn't want to be defined by one sound musically or restricted to one art form. He says, "[Esso] never treated me as just a hype man, he always treated me like I was my own artist." The result is the emergence of a new found talent and the freedom to express it exponentially.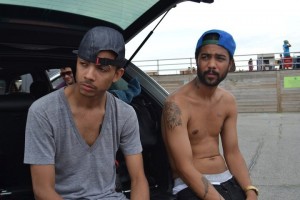 Esso's style is suggestive of the nineties era of New York hip hop such as Illmatic by Nas, Jay-Z's Reasonable Doubt, and Enter the Wu by Wu-Tang Clan. He takes elements from this ingenious period in hip hop music and combines it with fresh components and sounds, paying homage to the music that inspired him and breathing new life into its foundation. Esso insists, "I don't want to sound like the 90's, I'm influenced by it because I loved it so much, it affects the way that I approach my lyrics, but in terms of the sound, I want to create something new for New York". His challenge lies in creating a new movement that is forward thinking and creates a unique sound that will be exclusive to the next wave of hip hop.
A Tribute to a Pop Icon:
 This quest for a new sound, however, did not stop Esso from doing a remix to one of the greatest pop albums of all time – Michael Jackson's Off The Wall. Esso was working at an advertising agency and recalls how he used to distract himself from having a 9-5 job by playing music on his iPod. This is when the idea to do a remix to MJ's Off The Wall album came to him. He downloaded all of Michael's albums and listened to Off The Wall every day for a whole month. "I kept hearing how incredible it was musically, things that I wasn't really mature enough to appreciate when I was younger and as I was listening to the beats, they kind of stuck with me", says the rapper. The project came together in a couple months with the help of producer Woody's Produce and was completed in early June 2009. Unfortunately, Michael's untimely passing created indecision about whether to release the album. Esso says, "I didn't want people to think I was being disrespectful or that I was trying to capitalize off of his death."
Ultimately the decision was made to release the album on the 30th anniversary of the original Off The Wall release date in 1979, and landed Esso's video for "Don't Stop" rotation on MTV. Esso states that his remix of Off The Wall was specifically chosen because it was the album that catapulted Michael's career from being the lead singer of the Jackson 5 to the King of Pop. "It was also my transition from being a mix tape artist to someone who wanted to be known on the strength of their original music, so I wanted to align my musical transition with his", says Esso.
In his own words, Esso explains the magnitude of Michael Jackson's musical legacy. He states, "Michael is the epitome of an artist, to the point where he didn't even have a childhood because he was being groomed into being the artist that he became later on in his life…in any possible way that you could be an entertainer Michael Jackson mastered it. So in terms of someone to look up to when you are trying to be an artist, trying to be a musician…I definitely look at what he was able to accomplish and the barriers he was able to break."
With the creation of his independent label, Y and I Music, Esso feels that having complete control over his various projects "[creates] the vehicle for me and my team to be self-reliant and not have to wait on anybody else to be able to do what we love, which is putting great music out." The artwork for his albums, the videos, and music all reside under one umbrella. Esso wants his videos to be organic, not full of strippers and video vixens so that people are able to relate to it. "The more that people can identify with me as an artist, the more that they will actually like my music," he says. His lyrics often come from observations of real life situations and putting that into his music, such as in the song \"What If It Was You\" which came from watching a homeless family on the train begging for money to buy food.
 Esso puts a lot of thought into every aspect of his artistic work. His last mixtape, #yandilife continues to garner him attention. The idea for this project came from a song entitled "Young & Ignorant" on a previous mixtape which became his self-described anti "grown and sexy" anthem. Not willing to don a fresh button-up and hard bottom shoes, Esso decided to revisit the "young and ignorant" motto deeming that its followers "don't have to adhere to whatever the trend is right now" and that it is about "standing up for what we believe in and not letting anybody else sway that," states the rapper. While the title is used as a gimmick to get people's attention, it is grossly unrepresentative of the creative mind behind the music who executes it all for a specific purpose.
In that sense, Esso is reminiscent of the King of Pop who was often times misunderstood but undoubtedly a musical genius. Esso's music incorporates elements of the past such as in his adaptation of MJ's Off The Wall album, but also experiments with innovative styles that help his sound to evolve over time, which is ultimately every artist's goal.
You can catch up with Esso and Chase Kennedy and find out more about their current projects at TheEssoExperience.com.