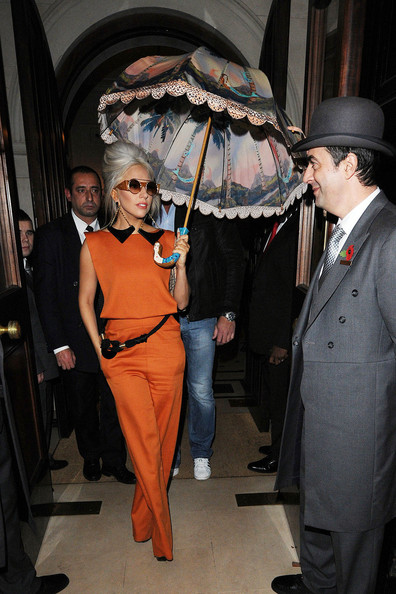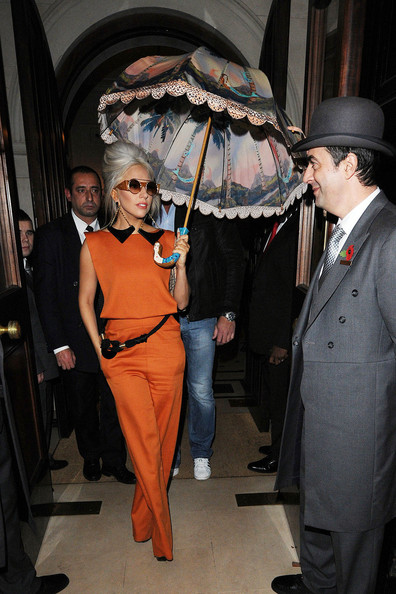 Image from Zimbio
Princess of extravagance, Lady Gaga, became the princess of elegance in this superb, though casual orange jumpsuit. With a classic boat neckline and wide leg pant bottom, the bold orange suit can't help but call attention to both itself, and Lady Gaga. The You and I singer paired her playsuit with huge geometric earrings, round sunglasses, a thick rope belt and Little Mermaid umbrella. But guess what… you can look just as polished on a budget of much less!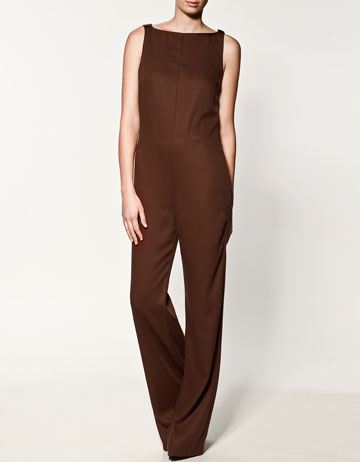 Image from Zara
This wide leg jumpsuit by Zara, when belted, has the same feel as Gaga's getup. It'll run you less than $80.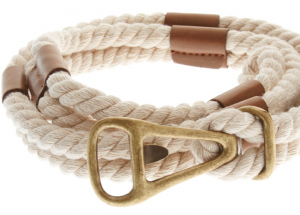 Image from ASOS
Grab this double strand rope belt from ASOS for under $30 to complete the look.