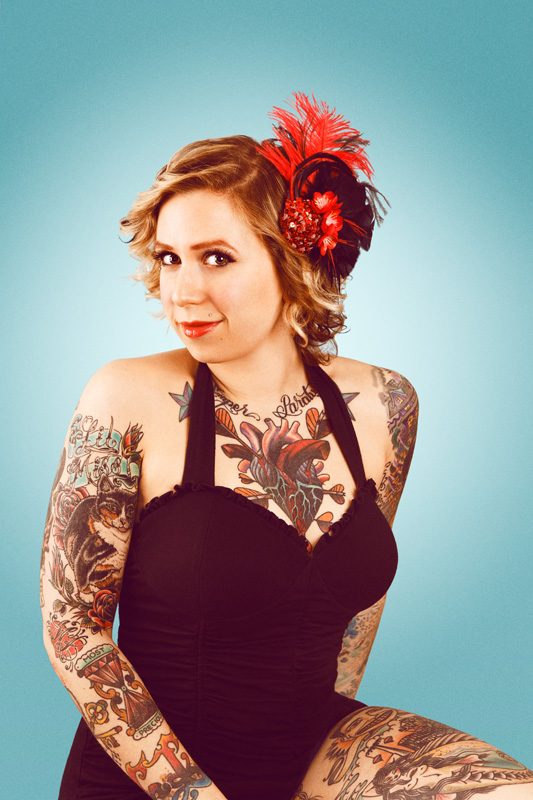 Art- there is art in everything.
Art is expression. Art is creation.
Most importantly, art is endless. Tattoo art has gained popularity here in the U.S. It has been less taboo and a lot more acceptable in today's society. We are long past from the days when it was only sailors or prisoners that "marked" themselves with ink. Society no longer gasps at the presence of a tattoo- on anyone.
Instead, we now gasp for the details and the beautiful art work.
Betty Rose is a visual artist that happens to do tattoos. She was inspired to master the art of tattooing when she received a letter attached with a picture from one of her guardian's most enthusiastic fans. The photos showed the fan displaying different portraits on her chest, back, arms and legs of her art work. Since then she's become a well acclaimed artist in her own right whose work truly speaks for its self.
Betty Rose's great art work comes to life, using the willing client's skin as a blank canvas. It's her mission to portray her customer's vision – be it a symbolic tribute of a loss or a design of self-expression.
Betty Rose is an extremely talented artist and a perfectionist in her craft. She is one of the most well sought out artists among the trendy body art go-getters of today.